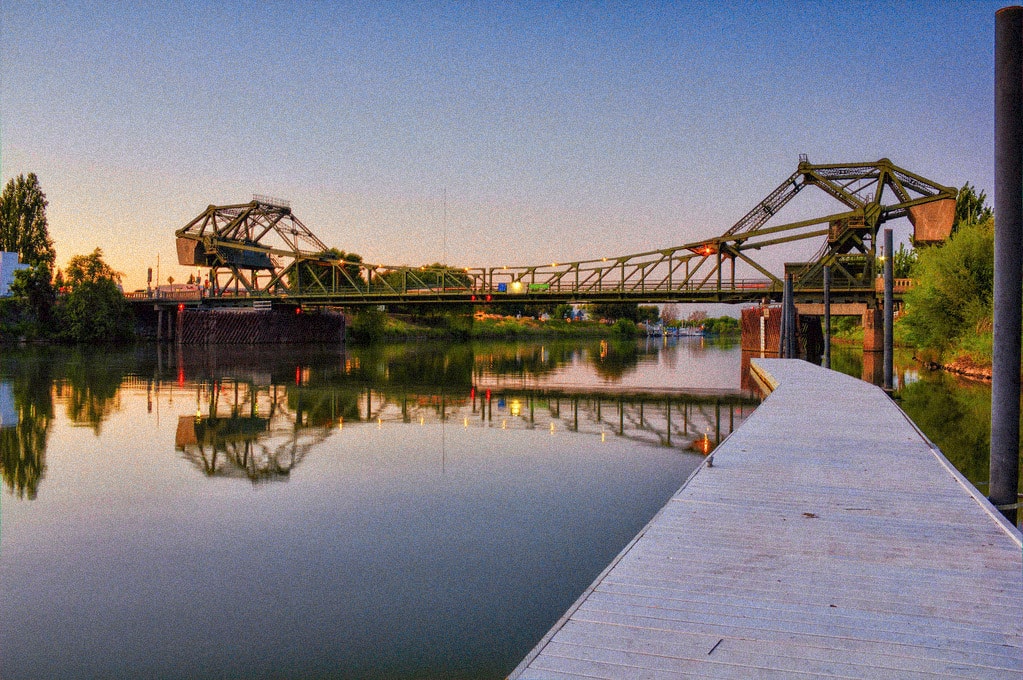 Zeena Mubarak

Zeena Mubarak is a Sudanese-American writer. She currently lives in Germany where she is working on an MA in English Literatures and Cultures.

W Griffin Hancock

W Griffin Hancock ("W" is the 23rd letter of the alphabet) is a librarian, writer, and sorceress living in Chicago.

Rudy Johnson

Rudy is a fool from Malone, NY, who makes games and weird flash fiction, some of which can be found on miserytourism.itch.io and miserytourism.com (a sad and awesome publication that Rudy co-edits with friend and co-founder William).

Zachary Benn

Zachary Benn is a fiction writer based on Kaurna land in Australia, with a special fondness for horror and sci-fi and exploring how these genres can reflect our ordinary lives. He has been writing for as long as he can remember and occasionally, when pushed, he will share that writing with others. Sometimes it's good.

A.P. Thayer

A.P. Thayer is a queer, Xicano author based out of Los Angeles who writes speculative fiction that blends horror, magic punk, grimdark, and science fiction. His work has appeared in Uncharted Magazine, Glitter + Ashes, Made in LA, Five on the Fifth, and Murder Park After Dark, and he is a staff member at Constelación Magazine.

Reina Cruz

Reina Cruz resides in California. She published her debut novel in 2020, the first of the Daughter of Isis series. Besides writing, Reina enjoys yoga and spending time with her loved ones. For more work by Reina visit her website at reinacruzwrites.com.

J.J. Prado

J.J. Prado is a queer and Xicanx writer, editor, and artist from Southern California. Their work centers issues and celebrations of love, friendship, sexuality, and gender, and has appeared in Indicia, RipRap, Flexx, and Nerve Cowboy.

B.F. Vega

B.F. Vega is a writer, poet, and theater artist living in the North Bay Area of California. She is an associate member of the HWA and her short stories and poetry have appeared in various horror magazines and anthologies. She is still shocked when people refer to her as an author—every time.

Aaraf Afzal

Aaraf Afzal was invented in Dhaka, Bangladesh, at some point in the early '90s. His work spans a multitude of mediums, from superhero fiction to short films to video essays and beyond. He is the author of dystopian novel Re: Revolution, and completed his second sci-fi/ fantasy manuscript The Great Will of the Universe as his CalArts MFA Thesis. He lives with his partner.

Emily Woodworth

Emily Woodworth grew up in Sisters, Oregon, where she developed a love for nature and the psychological pathologies that permeate small towns. As a descendant of the Karuk Tribe, she enjoys studying and deconstructing the tropes of the Western genre. She graduated in 2020 with an MFA from CalArts, where she attended on a Lillian Disney Scholarship. Recent work has appeared in Joyland, No Contact, CAROUSEL, and more. She's been nominated for some Pushcart Prizes, made the long-list for Wigleaf's Top 50, and was a finalist for cream city review's Summer Prize in Fiction, among other honors. Emily has held fellowships from Oregon Literary Arts and the Virginia G. Piper Center for Creative Writing. She's currently a fiction editor for Ruminate Magazine.

Mary Gulino

Mary Gulino is a TV writer who has worked on shows for Disney, Amazon, Showtime, and the CBC. She has also been published in various humor and literary magazines, including Reductress and The American Bystander.

Woof Achoo

The pen name of this author is Woof Achoo. He writes dark fiction, poetry, and marketing copy. Read his other work at woofachoo.com.

Ian Kappos

Ian Kappos is a co-founder of Surface Dweller Studios. His writing has appeared in Strange Horizons, Witch Craft Mag, Entropy, Maximumrocknroll, and others. He earned an MFA from CalArts. In 2018, Eibonvale Press published his first chapbook collection of fiction, Crossfaded in Narnia. Ian was born and raised in Northern California and played in Cross Class there. Now he lives in LA and plays in Fluppies.

Christopher Zerby

Christopher Zerby is a Los Angeles-based science fiction writer and a leading expert on imaginary robots. His stories have appeared in Daily Science Fiction, Uncharted, Zooscape, Murder Park After Dark, The Ontario Review, and others. He's written several novels. In a previous life he mixed records and drove around the U.S. and Canada in a van playing music. He regrets nothing.

Megan Baffoe

Megan Baffoe is a freelance writer of both fiction and nonfiction, with particular interests in health, fantasy, and feminism. She is currently pursuing English Language and Literature at Oxford University.

M. Shaw

M. Shaw probably wrote whatever you're reading in an empty art museum after midnight. They are a 2019 graduate of the Clarion Science Fiction & Fantasy Writers' Workshop and a past organizer of the Denver Mercury Poetry Slam. Their absurdist body horror novella One Hand to Hold, One Hand to Carve is forthcoming from Tenebrous Press in 2022. They live in Arvada, Colorado.

Alyssa Greenberg

Alyssa is a fiction author living in Brooklyn with her fiancé and cat. When not at work, she can be found cycling, gardening, or collecting art, books and records.

O.F. Cieri

O.F. Cieri is a self-taught writer and a mess based out of NYC. She likes free intellectual property, sex, violence, explosions and extremely thin scientific justification. She has been published in Ligeia Magazine and Hobart Pulp, with an upcoming book available from Castaigne Publishing. In 2013, she won first place in BMCC's Poetry Competition. In 2016, she won an Honourable Mention in LaborArts Make Work Visible Competition.

Cath Lauria

Cath Lauria is a Colorado girl who loves snow and sunshine. She prefers books to television shows, has a vast collection of beautiful edged weapons, and could totally survive in the wild without electricity or running water but would really prefer not to. She loves writing speculative fiction of all genres, and has a long list of publications under her belt as romance author Cari Z as well as novels and short stories for Marvel Entertainment as Cath Lauria.

Ross Showalter

Ross Showalter's stories, essays, and criticism have appeared in The New York Times, Electric Literature, Strange Horizons, Catapult, Black Warrior Review, and elsewhere. He resides in the Pacific Northwest.

B.R. Yeager

B.R. Yeager is a lifelong resident of Western Massachusetts, and the author of Negative Space, Amygdalatropolis, and Pearl Death. In 2021, he co-wrote the feature film Cockazoid with director Nick Verdi, which debuted at the Salem Horror Fest later that year.

Erin Brown

Erin Brown is a black queer woman writer of horror and fantasy fiction, as well as an award-winning costume designer. She has been published in 3Element Review and Midnight & Indigo, and is the recipient of the Truman Capote Literary Trust Creative Writing Scholarship. Erin works to create and support representation of marginalized cultures in fantasy and science fiction, in general and on her website, www.ebrownwrites.com. She can often be found gazing out over the waters of the Salton Sea in the California Badlands, eating date shakes, and listening to lo-fi.

Andrew Sanger

Andrew Sanger is a writer from Washington, DC. His work has been published in Daily Science Fiction, and he has a forthcoming piece in Intrinsick. When he's not working, he spends his time reading, making music, and playing with his dog, Poppy.

Jolie Toomajan

Jolie Toomajan is a PhD candidate, writer, editor, and all-around creep. Her dissertation in progress is focused on the women who wrote for Weird Tales and her work has appeared in Grim, LampLight, Upon a Thrice Time, and will appear in Death in the Mouth and Black Static. Despite all of this, her plan for the zombie apocalypse is to pour a bottle of hot sauce over her head.

Lauren Lavín

Lauren Lavín is a writer, illustrator and musician with work in HAD, Mason Jar Press, Sundog, The Hard Times, Reductress, and elsewhere. She was named one of the 15 best humorists writing today by Paste Magazine and has an MFA from CSU Long Beach, where she was editor-in-chief of RipRap Literary Journal. She was made in Mexico, born in Oakland, and currently lives in Seattle.

Rick Paulas

Rick Paulas is a writer currently based in Brooklyn who has written two novels, Eastern Span and The Palmer Hotel, and you can likely still buy the second one from him.

Joshua Duke

Joshua Duke is a writer and editor based in Los Angeles. Originally hailing from behind the Redwood Curtain of Humboldt County, he is one of the cofounders of Savage Henry Independent Times, a monthly humor magazine. He received his MFA in Creative Writing from CalArts in 2020.

Chet King

Chet King lives and works in rural Kentucky with his beautiful family and herd of cats. When he's not sharing dark tales, he mucks about in local politics by providing a voice for overlooked groups all over rural Appalachia.

A.P. Howell

A. P. Howell's jobs have spanned the alphabet from Archivist to Webmaster. She lives with her spouse, their two kids, and a dog who enjoys digging in the front yard. Her fiction has appeared in places like Daily Science Fiction, Underland Arcana, and In Somnio: A Collection of Modern Gothic Horror.

Zach Gonzalez-Landis

Zach Gonzalez-Landis grew up on a dirt road in a one-stoplight town in Michigan until his family uprooted to the dusty Sonoran desert of Tucson. He pursued comedy in college and Chicago, where he performed improv, sketch comedy, theater, and stand-up as a zombie. Although prose is his first love, he writes primarily for TV in an effort to justify his MFA in screenwriting from the University of Texas at Austin. Zach is an NHMC Television Writers Program and Sundance Episodic Lab fellow. He co-created the unscripted digital series Getting Bombed and co-wrote the Part Three finale of Mr. Iglesias (Netflix). Most recently, he served as writers' assistant on the Fox dramedy The Big Leap (Fox). Zach lives in LA with his partner Adrienne and their dog Governor. All three are thrilled about Zach's opportunity to help build the world of Los Suelos.

Noah Lemelson

Noah Lemelson is a short story writer and novelist based in LA who writes science fiction, fantasy, surreal horror, "Insert-adjective-here"-punk, etc. His debut novel The Sightless City (Tiny Fox Press) was released in July 2021. He has published short fiction in journals such as Space Squid, Literally Stories, Silver Blade, and Allegory.

Marissa van Uden

Marissa van Uden is a freelance editor of dark and weird speculative fiction. She's also an associate editor at Apex Magazine, and her short fiction appears in Dark Matter Magazine. She grew up in Aotearoa, New Zealand, spent many years in Ireland, Germany, and California, and now lives in rural Vermont with her husband, a cat named Ripley, and a pond of beavers.

Barton Aikman

Barton Aikman is a graduate of the 2019 Clarion Writers' Workshop and a member of the Science Fiction and Fantasy Writers of America. His work has appeared in numerous venues including Apex Magazine, Augur, and Southwest Review. He earned his MFA at California Institute of the Arts and continues to live and write in Los Angeles.

Claire McNerney

Claire McNerney is an actor, student, and writer from California, where she currently attends UCSD. She enjoys, among other things, the way motes of dust are illuminated in the sunlight.

Cory Bennet

Cory Bennet lives in Ohio with his wife and stepson.

R. Phalen Rayson

R. Phalen Rayson lives in Chicago, Illinois, with her cat, Artemis, who thinks in complete sentences. She writes queer horror and speculative fiction, and she will offer scary movie recommendations to anyone fool enough to get her started on the subject. If she can at all help it, no one will ever find her close to the sea.

jonah wu

jonah wu is a queer, non-binary Chinese-American writer and filmmaker currently residing in Los Angeles, CA. They have been nominated for two Pushcart Prizes, and their work is published in Longleaf Review, beestung, Jellyfish Review, Sinister Wisdom, Bright Wall/Dark Room, and others.

Brandon Case

Brandon Case is an erstwhile cog in the California government who escaped its doldrums to wander the mountains and create unsettling worlds of science and magic. You can catch his work in Martian Magazine, or follow his alpine adventures on Instagram @BrandonCase101.

Brian Evenson

Brian Evenson is the author of over a dozen books of fiction, most recently The Glassy, Burning Floor of Hell. His collection Song for the Unraveling of the World won the World Fantasy Award and the Shirley Jackson Award, and was a finalist for the Ray Bradbury Award. His work has been translated into a dozen languages. He is the recipient of a National Endowment of the Arts Fellowship and a Guggenheim Fellowship. He lives in Southern California and teaches at CalArts.

John Shirley

John Shirley has authored numerous novels, including Demons, Crawlers, Wetbones, Cellars, Bleak History, City Come A-Walkin', Bioshock: Rapture, and The Other End. His story collections include Black Butterflies, which won the Bram Stoker Award. His new novel STORMLAND came out in 2021 from Blackstone Books. His next novel, coming out in 2022, is Axle Bust Creek. His first collection of poems, The Voice of the Burning House, was recently published by Jackanapes Press (rhyming poetry in the Weird Poetry manner). He is co-screenwriter of The Crow and wrote for Deep Space Nine and other shows. He writes lyrics for the Blue Oyster Cult and others, and his band, the Screaming Geezers, can be sampled at https://www.screaminggeezers.com/. Other projects include recordings with prog rock composer Jerry King, e.g. Spaceship Landing in a Cemetery. John was a lead vocalist in several early west coast punk bands.

Sarah Monroy Solís

Sarah Monroy Solís (Xicana and Mayan Kaqchikel descendant) grew up in the desert borderlands of Imperial Valley (Kumeyaay/Cocopah Territory). She feels deeply connected to the desert and her ancestral homelands in Sacatepequez, Guatemala, and Veracruz, Mexico. Sarah uses several artistic mediums, including writing, music, fiber arts, and (soon) large woodblock prints thanks to her acceptance into an art program by Big Ink. Sarah is a contributing creator/writer at Ofrenda Magazine (ofrendamagazine.com). When she's not working with fibers, she can be found writing about deserts, space, and time travel. Follow her writing on Instagram: @sarisolis, or for her fiber work: @thefogknitter.

Allison Mick

Allison Mick is a Los Angeles-based comedian, writer, and mixed-race supremacist. She came up in the San Francisco/ Oakland comedy scene and has performed at SF Sketchfest, Out of Bounds Fest, and Bird City Comedy Festival, and has opened for the Sklar Brothers. Mick's writing has been featured in Huffpo, and she is a contributor to Reductress, The Hard Times, and Macaulay Culkin's BunnyEars.com. She's the author of the horror stories "These Woods" and "Hecatoncheires" (both available on Kindle) and was a co-writer of the Trailer Park Boys comic book. In 1997, she was featured in the book Humor Works by Dr. John Morreall, the founder of the International Society for Humor Studies, and has managed to stay very grounded despite this wild literary fame.

Elle Nash

Elle Nash is the author of Animals Eat Each Other (US: Dzanc Books, UK: 404 INK), and Nudes (SF/LD Books). Her work appears in Guernica, BOMB, The Nervous Breakdown, Literary Hub, The Fanzine, New York Tyrant, and elsewhere. She is a founding editor of Witch Craft Magazine and a fiction editor at Hobart Pulp. She also runs a writing workshop called Textures. Elle lives in Glasgow, where she draws blood by day and writes by night.

Olga Murillo

Olga Murillo hails from Compton, CA. Her city and community hold a special place in her stories and heart. She earned her MFA in Fiction from CSU Long Beach and her BA from UC Irvine. Her story "Tea in the Time of Trouble" was published in Issue #42 of RipRap Literary Journal. She led a poetry workshop for the Sims Library of Poetry in Los Angeles in March of 2021. She loves her cats, reading, baking, and watching baking videos. She hopes to change the ways of current MFA programs.

Maxwell Pretzer

Maxwell Pretzer is a writer and musician living in Los Angeles who spends his days drinking wine and pounding drumskins.

Jay Holmes

Jay Holmes is an award-winning screenwriter and novelist who's been recognized by the Nicholl fellowship, the Austin Film Festival, and the Blue Cat writing awards. He lives in Portland, Oregon and spends his free time photoshopping his friends into fantasy novel covers.

Mar Ovsheid

Mar Ovsheid is a spoilsport who doesn't like to run or drive. Her poetry and fiction have been featured in publications such as Roi Fainéant Press, The Minison Project, and oranges journal. Mar works as a housekeeper, has her high school diploma, and is visible on Instagram.

Daisuke Shen

Daisuke Shen is a fiction writer. Their novella Funeral, co-authored with Vi Khi Nao, is forthcoming January 2023 from Kernpunkt Press. Read more of their work at www.daisukeshen.com.

Vivian Cartagena

Vivian Cartagena writes short stories and poetry with work in Fugitives and Futurists, SELFFUCK, and Surfaces. She was born in Wichita, Kansas and lives in Brooklyn.