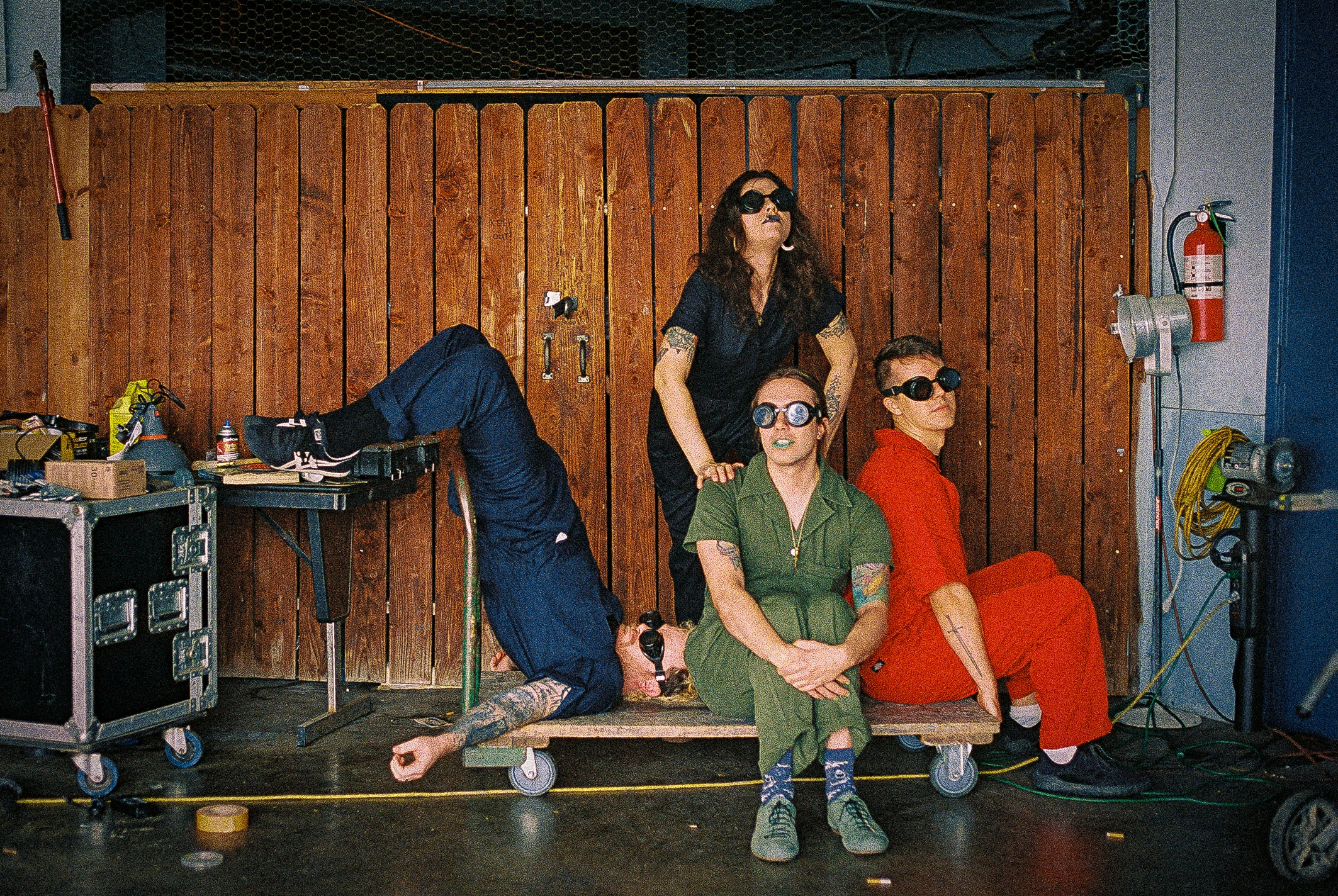 ...and you might find yourself walking the San Joaquin, squinting eastward toward the menacing Bolt Gun Hills as you pass a ballpark that looks like a relic from some bygone era, a faint but chaotic rhythm from below catching your ear…
Out of Los Suelos, CA come Fluppies, the latest blistering punk product from the flatlands off 99. Playing a manic fusion of hardcore and whatever the fuck else they want, Fluppies include Press Chalmers (vox), Sarah Quinn (guitar, vox), Vyv (keys, theremin), and Marc Enriquez (drums).
Fluppies and their lyrics reflect what it's like living in their secluded town—where reception is shitty, laborers waste away, fever strikes randomly, and cults crowd into caves. In 2022, they released their debut self-titled album.
---
Official video for the first single off Fluppies' self-titled debut, "Older Than the Hills" Featured image by Maria Pogosyan.

---
Support
All contributions to this project benefit the California Rural Legal Assistance Foundation.
---
Subscribe
This website is powered by Coil – Subscribe to support the project simply by spending time on the site.
---
Newsletter